Impacting investing: trends, issues and capabilities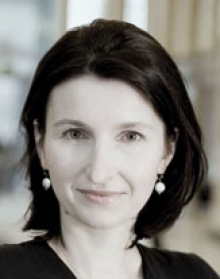 In each issue, we invite a contribution on a topical issue from philanthropic leaders across Continental European. Here Agnieszka Sawczuk, from Foundation for Poland, shares her thoughts on the opportunities for philanthropy in Poland today.
"I guess that's the way I am, I help when I can," said fire chief Waldemar Michalowski. In August last year he went to Russia with nearly 160 friends to fight the fires beleaguering the suburbs of Moscow. It is actions such as these that demonstrate the solidarity Polish people feel with those less fortunate than themselves; their sense of justice and their urge to help.
Such attitudes together with increasing wealth should present good prospects for the development of private philanthropy. In Poland, the time for philanthropy seems to be ripe; yet, it is still to be rooted.
There are several reasons for this; among them wealth creation, the culture of giving, and the state of development of the philanthropy infrastructure in Poland.
Over the last 20 years Poland has created much wealth through entrepreneurship. The relatively stable – as much as it can currently be – financial situation and accumulated wealth allows Polish HNWIs, largely owners of SMEs and board members of multinational corporations who have mostly obtained their wealth through their own efforts, to look beyond their personal needs.
Many of them are at the stage when they are beginning to think about succession. They are preparing their offspring (now in their 20-30s) to take over their business or planning to simply sell it and do other things in life. The question is how to make philanthropy one of the potential choices on their palette.
The urge to help the less fortunate – resulting mainly from moral obligation (over 60% Poles donate for religious motives) – should facilitate an engagement with philanthropy. Yet only 28% of Polish people give (KLON/JAWOR 2008). In addition, almost 60% of those who do give mistake philanthropy with charity and the '1% tax' donated to public benefit organisations by all taxpayers in Poland. (Foundation for Poland, 2010).
These attitudes directly translate to how HNWI perceive their philanthropy. While the vast majority of those we encounter do give, strategic philanthropy is not the approach taken. In most cases giving is a spontaneous act – an ad-hoc reaction to an immediate impulse or a request for help, driven by compassion.
In addition, hardly any HNWIs talk about their philanthropy to the extent that Polish philanthropy could be described as "anonymous". People consider giving a private thing. Talking about who gives, to whom and how much is given is seen as 'bad form'.
As a result, there is generally little known about private philanthropy. Yet the hope is more light will be shed by the forthcoming research to map philanthropic giving, undertaken by the Foundation for Poland and supported by the Banque de Luxembourg, to be finalised in April 2010. It features in-depth interviews with HNWIs that aims to identify their motivations for giving, the size and most popular forms of philanthropy, as well as the potential of the philanthropy market in Poland.
Currently, philanthropy does not 'pay off' financially, since the environment for giving is not particularly encouraging, with a rather a limited system of tax incentives.
Nevertheless interest is there. Most HNWIs say that they "try to help when they can". The task now is to make this impulse for giving a regular habit that might lead to more strategic philanthropy.
To be effective, philanthropy demands a robust infrastructure and strong management support. One of the biggest challenges in this respect is developing a professional and bespoke service for prospective philanthropists as well as educating intermediary organisations to assist them in their giving.
This need is not met in any way by banks. In other countries with longer philanthropic traditions, such as the UK and USA, in response to a demand from clients who, according to reports, are showing as much interest in philanthropy as they do in any other part of their investment portfolio, banks are offering additional philanthropy advisory services beyond traditional ones such as inheritance and asset management.
While banks are acknowledging the steady rise in the number of HNWIs over the last 10 years, with all major Polish banks opening private banking departments and international banks establishing representative offices or opening retail services, none of them offer philanthropy assistance of any type. The same applies to legal firms.
And although there are quite a few non-profit organisations that assist companies in implementing their CSR strategies, there are very few that support individuals to engage in philanthropy. Currently only the Foundation for Poland does this in a comprehensive way.
Of course, 'life hates a vacuum' so sooner or later the number of institutions offering this type of service is likely to increase.
Another saying relevant to the Polish situation, and it exists in almost every language, is "from clogs to clogs in three generations" and describes how the first generation makes wealth, the second husbands it and the third spends it. Fortunately for the future of Polish philanthropy we still have one more generation to go.
Agnieszka Sawczuk is president of the board of the Foundation for Poland
a.sawczuk@fdp.org.pl
Foundation for Poland supports individuals and companies in their philanthropy work. It provides knowledge on how to engage in philanthropy as well as services so that their philanthropy engagement is both effective and satisfying.
www.fdp.org.pl (in Polish)