The Philanthropy Programme - Tax Update in the Context of Philanthropic Giving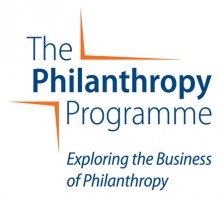 Please note that this event can only be booked through the Philanthropy Programme website!
Event focus
Currently there are numerous political changes and revisions to taxation systems that have the potential to affect philanthropic giving in the UK, US and Europe. As an advisor in uncertain times, being up-to-date on current affairs and how these changes might affect clients is fundamental to one's legal and tax advice, and in being able to offer an informed response to client queries. In addition to this, the awareness of lesser-known, or less frequently used, tax reliefs and structures, is key to practitioners knowing what vehicles they could utilise to best benefit their clients.
At this event an expert panel will cover a number of tax-related updates and practices, helping to prepare advisors as to some of the tax scenarios they may encounter and how best to meet their clients' needs and address their concerns.
In more detail, topics to be covered:
Tax reliefs and structures not commonly used an how they can benefit clients

Changes being discussed in the UK

European perspective on tax and the work towards creating a Europeanwide tax code

US tax changes and how they might impact how much people give. To include: restrictions on tax reliefs, cap on total itemised deductions,

proposed abolition of the estate tax

Forecasts on the business climate for practitioners and how to respond to client concerns
Why attend?
In the first event of the 2017 Philanthropy Programme series, an expert panel will provide professional advisors with forethought on both potential and actual national and international legislative changes, and highlight their significance in the advice given to clients.
Panel: Richard Bray, Finance Regulatory & Taxes Manager Cancer Research UK; Samantha O'Sullivan, Consultant, Royds Withy King; Scott Barber, Partner, Buzzacott LLP; Jon Kinnell, Senior, Private Client Manager, CAF Philanthropy.