Facing our Greatest Immediate Challenge – The Role of Philanthropy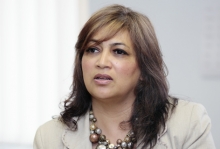 We welcome the focus given in this quarterly review on the issue of racial diversity in philanthropy in the UK. The subject is long overdue for serious discussion and more importantly is in desperate need of more through research.
The current policy landscape is shaped by ideas that view those who seek to advance equality issues with suspicion, and is consumed by 'particularism', leading to greater social fragmentation such as that seen recently in Oldham and Bradford. This in turn has led to a retreat into emphasising integration, community cohesion and constructing a counter notion of 'Britishness', codified in the Government's unifying concept of 'Big Society' whilst underplaying the value of multiculturalism and the benefits of super diversity.
However, beyond central Government initiatives, minorities have not been standing still. The Haitian earthquake and Pakistan floods of 2010 and the Asia earthquake in 2005 all elicited well-organised independent community-based charitable responses from the UK, that lay outside the orbit of conventional major charities and NGOs.
A closer examination of these new dynamic social entities would have noted that Black and Minority Ethnic (BME) communities are no longer simply going to play the role of recipients of charitable causes. Increasingly, in the future they will be the initiators and the coordinators of programmes for giving. This is happening not just in respect of disaster emergencies, but also can be seen in social enterprise developments in the public and private sectors. For example, non- profit enterprises developers such as MeWe House* (www.mewe360.com), represent a new form of giver backed by the Ingenious venture capital trustwww.ingeniousmedia.co.uk with a £2m fund.
Voice4Change England works to build a society in which all individuals and communities can fulfil their potential, whatever their race or ethnicity. We strive to empower disadvantaged communities by supporting the organisations that serve them. We support them to secure resources, boost their capacity and ultimately improve outcomes for vulnerable and excluded communities. Our mission is to ensure public policy meets the needs of BME communities by valuing and supporting BME organisations to challenge inequality and strengthen civil society.
Our specific concern in the area of philanthropy is to ensure there is support in place to champion the voice of BME charitable initiatives within our sector. For if we are to go forward, philanthropic involvement in the structures of BME charity building will be best achieved through the establishment of strategic partnerships alongside an evolving race equality strategy, located in the political environment of the 21st Century.
The BME voluntary and community sector often operates beyond a neighbourhood level connecting internationally; communities of interest are not confined by their geography. Voice4Change believes there is real potential for funders such as community foundations to operate their models based upon communities of interest. Such an approach could provide a lifeline for some of the most vulnerable members of our society.
Potentially BME infrastructure development agencies could perform the role of what we identify as 'Big Local rep', acting as an umbrella organisation that can ensure funding is targeted to communities that are most in need, while playing a critical brokerage role between Government and BME communities and charities in order to enable resources are most effectively invested.
We would like to work with BME support organisations to explore the potential with funders, including the Big Lottery and Community Foundations, for developing BME Trusts that target resources to those communities that are historically underfunded.
www.voice4change-england.co.uk