PART THREE OF A THREE-PART SERIES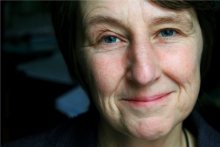 The10-point plan looks like a good set of chapter headings for further work. It's also good to see much of it focussed on giving rather than asking: there was too much discussion at the launch event of the so-called inadequacies of arts fundraising when what we really need to do is take a step back and dissect both where there are pockets of more money to be donated and what channels are available for drawing money in.
In this context it will be interesting to see how plans for the matched fund develop. Whilst £80m sounds like a substantial amount, spread across four or five years, it will soon start to seem much less. One option would be to focus the scheme on smaller level, regional giving. There is already a good model out there: the Grassroots Grants Endowment Match Challenge run by the Community Foundation Network.
The issue of whether more money (proportionately) can be teased out for cultural activity outside London is a real live one that this strategy can help to address. The success of some of the Community Foundations, and economic indicators, suggest that there is wealth out there. This issue is how charities, and the arts in particular, access it.
There is also the intriguing issue of whether it is better for the arts to go it alone on philanthropy or to join in more with the wider charitable sector. It is curious that the cultural sector has its own strategy whilst the Cabinet Office launches a consultation document around funding charitable activity per se. How do these two initiatives join up? And if they don't, does it matter?
The (independent) Philanthropy Review, of which I am a member, has deliberately taken the widest perspective and will respond to the Cabinet Office Green Paper as well as taking a good look at the DCMS proposals. One area we have already started to explore privately is how important cultural and behavioural change will be to grow philanthropy. This seems to be an area in which the current arts strategy needs development. No doubt the 'nudge unit' at number 10 will be able to throw some light on this.
Endowments are perhaps more of a currency in the arts world than for charities generally, particularly given the US model. The Davey and MacGregor reports on the potential of endowments (link to reports) seem measured, and rightly not overly-ambitious at this stage in the game. One of the ironies that Alan Davey, of Arts Council England, neatly exposes is the need to be stable and sustainable to really attract, and indeed benefit from, an endowment (which in turn can help you to be stable and sustainable!).
So where might there be some quick wins in all this? One no-brainer for me is that it will be a quick loss for the sector if it doesn't harness digital technology to increase philanthropy. This is such an area of transformation in how we all communicate – and one that cultural organisations can excel at – that it is an opportunity crying out for the arts to take advantage of.
It is interesting that the strategy picks out international donors as an area for growth. Many of the most generous philanthropists in this country are those whose families are relatively recent arrivals, or who come from particular cultural groups such as the Jewish community. Yet overall the disparity between the proportional generosity of those with the least income compared with those with the most is marked, as the Secretary of State pointed out in his speech. Is there therefore a job to be done closer to home to find ways of encouraging greater generosity in the 'domestic' market?
In conclusion: is there an opportunity to grow the philanthropic part of the funding cake? Undoubtedly. Can it be done in short order? No. Will this strategy help? It could do, but as ever the devil will be in the detail and the delivery. Given that growing the philanthropy cake is clearly a key part of the present adminstration's agenda, there remains the difficult question of what role government can effectively play in achieving that objective. Too much engagement could put philanthropists off, too little might just play to the inertia in the system.
Dawn Austwick
Dawn Austwick OBE is chief executive of the Esmée Fairbairn Foundation. Formerly deputy director of the British Museum, project director of Tate Modern, and a principal consultant at KPMG, Austwick has an MBA from the London Business School and an honorary doctorate from London Metropolitan University. She is a trustee of Historic Royal Palaces, chair of Foundations Forum, and a companion of the Chartered Institute of Management.
Esmée Fairbairn Foundation
Tel: +44 (0)20 7812 3700
Email: info@esmeefairbairn.org.uk
Website: www.esmeefairbairn.org.uk