INCREASING THE FLOW OF CAPITAL FOR GOOD - INVESTING AND GIVING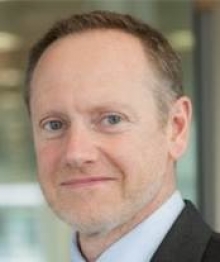 The market for social investment is growing around the world. A global survey1 of investors found that respondents had committed US$10.6 billion to social investment in 2014 and intended to invest 16 per cent more – $12.2 billion – in 2015. Early indications in the UK are that this rate of growth has then continued, if not accelerated, in 2016/17.
In Asia, we are seeing that social investment is helping scale social business. Organisations such as the Asian Venture Philanthropy Network (AVPN), say that their members alone have deployed over $2.3bn capital.2 It is apparent that a social investment ecosystem is developing through such organisations as GIIN, Omidyar Foundation, Acumen and Ashoka. This is a rapidly growing, vibrant community.
Meanwhile the Transformational Business Network, which launched its second Asia conference in Jakarta on 14 September, believes that the tipping point has now been reached whereby people are making their investments and really taking social investment forwards (https://tbn.asia/events-page/2017-jakarta/).
Shift in charity funding models
A new research report from the Cass Centre for Charity Effectiveness, entitled 'Social investment as a new charity finance tool: using both head and heart' highlights the major shift in charity funding models in the UK, away from grants and donations, towards social investment and more borrowing over the next five years.
It found that 60 per cent of all charities surveyed were positive about social investment, with 17 per cent saying it could even transform their business models in the next five years.
At the same time, the investment market is witnessing the birth of a new kind of funder, one who wants to be philanthropic but also be viewed as a social investor rather than a giver. This opens up opportunities for charities which can align the motivations of investors with their causes. The UK is recognised as having one of the world's most developed social economies. At the end of 2016, the major social investment wholesale provider, Big Society Capital, estimates the UK market to have around 3,500 investments worth around $2 billion, with a wide range of products available.
However, the Cass research found that one of the main barriers to charities using social investment as a funding tool is their lack of understanding about it. Some charities also feel conflicted or uneasy about using borrowing or investment tools and some have ethical concerns. These barriers will need to be overcome if the market is to continue growing.
The research highlights that the main reasons why charities would be interested in social investment are as follows:
Sustainability – ensuring the ability to diversify income streams in a way that is selfsustaining and predictable

Impact – allowing charities to identify priorities and provide funding linked to these

Scaling up and growth – enabling work to be taken to scale and facilitating greater impact

Investing in IT or the low carbon economy – and investing in changing business models to achieve this

Autonomy and flexibility in income streams– rather than needing to dance to the donor's tune

Building internal infrastructure – enabling a focus on impact measurement.
Sustainability came out very strongly as the main reason why charities are interested in social investment as a new tool to help their funding.
Social investment challenges
While the research indicates a growing appetite for social investment it highlights that many charities would not borrow for working capital, fundraising or even for property. Equally, many would not borrow to start a new social enterprise.
Charities are concerned about how they will create a revenue-generating model to pay back any such investment, if they use investment. Many are stuck in a grants and donations mind-set and are concerned about the ethics of borrowing.
In the study, 40 per cent of charities said that social investment will bring little or no change to their organisations or they are openly negative about it.
Social investment is not suitable for all charities and is not a silver bullet to ease all funding issues. It takes time, effort and clear understanding to implement it. There is a danger that some charities may embrace it as a panacea for the reduction in grant funding without proper consideration. However, get it right and it is a powerful new tool for growth and ensuring future viability.
There is also the issue of winning hearts and minds. A 2014 CAF survey in the UK (In demand: the changing need for repayable finance in the charity sector) found that while 71 per cent of organisations saw social investment as appropriate, only 31 per cent of trustees have a favourable view on repayable finance. Cass Business School has been working with Big Society Capital and others through its 'Get Informed' campaign to help trustees learn how to use this new tool (see Box). and families; certainly one of the first of its kind. The charity sees that it needs to shift away from grants and towards a self-sustaining model, generating its own income. It intends to do this by developing its skill base internally and helping build capacity within its staff. The gym, called 'Impetus', opened in January and is aiming to use social investment to grow.
MAMTA saw that it had a funding model based on grants and donations, but needed to give its staff the opportunity to develop more commercial skills. Impetus is therefore the charity's first foray into this area of social business, and equally will develop the capacity of staff so that further health businesses can be developed in future.
The CEO of MAMTA, Dr Sunil Mehra, has seen Impetus as a critical development in MAMTA's path and hopes to develop social investment links to take the initiative into other cities in India where investment is lacking. He also hopes to train a new cadre of health and fitness professionals to make change happen across India for better health.
Peer to peer lending
We are also seeing the growth of new innovative solutions such as www.lendwithcare.org – the peer-to-peer online platform that enables loans to be made to the poorest. Developed by CARE International UK it has now lent around $15m in loans to the poorest. It has been developed in such a way that it can be used in Shari'a communities and so Pakistan, as well as Cambodia, are receiving funds. The platform uses microfinance institutions (MFIs) to deliver funds to the poorest in local communities and also to build financial inclusion and money skills – helping people to help themselves.
Looking ahead
Much of the noise about social investment has been from publicity around social impact bonds. Whilst these can seem complicated, small-value loans are one of the most powerful investment tools that can help charities grow and leverage their funding. A mix of grants, donations and social investment funding (so called 'blended capital') is now seen as the future for many.
Charities want money that is affordable and will help them build sustainable and predictable income streams. Given this, perhaps demand for social investment will grow most strongly where there is alignment with these objectives.
For organisations to start to think more positively about social investment and start to use it they must get a better understanding of it. Therefore, developing training and mentoring programmes is crucial. It's also been shown that having social investment champions in an organisation can take social investment forward and help others to see the potential. Building capacity in charity finance professionals and trustees will also be key to growth.
Our research shows that we are approaching a tipping point where social investment is gaining sufficient momentum and traction to move into the mainstream and away from being seen only as a 'niche' product. 
Conclusion
As grants and donations shrink, the ready availability of investment monies (estimated at over $2 trillion) should exert a more pronounced force on the charity world. However, there are concerns that if charities do not start to take up the opportunities, then investors will go elsewhere. It's therefore important to build the social investment market thoughtfully and purposefully for the future, and help charities understand the potential for social investment to be a prominent part of the social funding landscape.