INCREASING THE FLOW OF CAPITAL FOR GOOD - INVESTING AND GIVING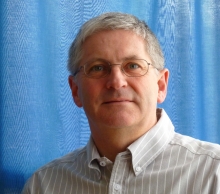 In a series of research studies at NUS Business School, Singapore we wanted to better understand how philanthropy is developing across Asia. This year we published a report comprising 23 case studies that explored how businesses in Asia are experimenting with innovative ways to provide financial, intellectual and human capital in support of high-potential nonprofits and social businesses.
In an earlier issue of this magazine I reported on innovations we had seen in our series of studies on 'entrepreneurial social finance' in Asia. These included examples of strategic philanthropy by family foundations, and the steady growth of giving circles and angel investing for social impact. Our new study draws on case studies from Australia, China, Hong Kong, India, Japan, Singapore and the Philippines.
Our working definition of corporate philanthropy is intentionally generous to encompass far more than traditional grant making. We view corporate philanthropy as 'a business using its discretionary financial and human resources for primarily social impact, recognising that benefit might also accrue for the company's shareholders and employees'.
The case studies cover a wide breadth of innovations, including grant making, skilled volunteering, a development impact bond, enterprise awards, business accelerators, corporate venture capital and the outsourcing of business processes. They all blend financial capital, volunteering and transfer of business knowhow. The following are a selection of the report's case studies, illustrating how innovations are disrupting the corporate sector's traditional approaches to philanthropy.
Case studies
Grantmaking: In India new legislation requires qualifying companies to allocate 2 per cent of net profits to corporate social responsibility (CSR), potentially releasing billions of dollars into the sector. But linking this new source of capital with high-potential nonprofits is challenging in a country where the nonprofit ecosystem is underdeveloped. Sammaan was launched in 2015 by the Bombay Stock Exchange as a platform where pre-screened non-profits can connect with the CSR priorities of public corporations. A year after the online platform went live, 209 corporations were actively funding screened projects from over 500 non-profits in 348 towns and cities across India. 
Skilled-Based Volunteering: The advent of more strategic approaches to philanthropy recognises that donating skills is as important as giving a grant. Volunteering is what law firm Olswang calls "the glue that binds an office together". When the firm launched its legal practice in Singapore, pro bono services were offered to social enterprises. All the firm's staff and even its clients volunteer at a soup kitchen and urban allotment. The firm has used its position on trade bodies to advocate private sector support for Singapore's developing social enterprise sector.
Giving Circles: These are rapidly growing in number throughout Asia. The Funding Network Australia (TFN) uses an event-driven, live-crowdfunding model where pre-selected non-profits 'pitch' to a room of potential donors. TFN has commoditised its events for corporate partners, providing their employees and clients with a donating experience that contributes to professional development and strengthens client relationships. Companies that host TFN events sometimes match their employees' donations or offer desk space or volunteer time to young non-profits.
Venture Philanthropy: This approach blends funding and hands-on business advice to help nonprofits scale their impact. The charitable foundation of ADM Capital, a Hong Kong-based asset management company, is focused on helping build resilient nonprofits working in conservation and the environment in China and Southeast Asia. During its first ten years the foundation has helped build the capacity of 40 local non-profits in 10 Asian countries.
Enterprise Philanthropy: This is the strategic use of grants to support social enterprises in the earliest stages of their development, and so close the 'pioneer gap' where a lack of finance and technical support prevents them reaching the point where they are attractive to impact investors. DBS Foundation builds on the longstanding support its parent bank has given the social enterprise sector in Southeast Asia through banking services. The Foundation provides tiered grant capital and business advice to help social enterprises develop through the three stages of their lifecycle – start-up, growth and scale.
Accelerators: To nurture young enterprises, accelerators provide seed capital, working space and networking. Singtel Future Makers is a four-month accelerator programme for social enterprise and non-profit start-ups in Singapore and Australia. The telecom's senior staff offer regular coaching sessions, video conferencing and technical advice in addition to the company's funding.
Corporate Venture Capital: Companies sometimes invest in other businesses to gain knowledge or novel products, or to break into new markets. Clearview was a small start-up healthcare enterprise that brought high-quality cancer diagnostic equipment to poor semiurban communities in India. Investment was needed to grow the business to serve multiple locations, which came through partnership with Medipass, an Italian medical equipment company. The resulting joint venture, ClearMedi, has given more poor communities access to low-cost diagnostics, and enabled Medipass to enter the Indian market.
Creating Shared Value: Porter and Kramer developed a framework to enable companies to enhance their competitiveness while "simultaneously advancing the economic and social conditions of the communities in which they operate". Despite criticism, shared value has gained traction with blue chip corporations globally. Ayala Corporation is one of the Philippine's oldest and largest family business conglomerates. The corporation moved "from philanthropy to beyond CSR" to embrace shared value across all its business units, thus bringing clean water, affordable education and financial services to low-income communities.
Conclusion
These and our other case studies illustrate a new wave of imaginative initiatives that unlock the financial, human and intellectual resources of corporations for public benefit. The corporations we profile use grants selectively and strategically, and have developed volunteering programmes that share business skills with non-profits and social enterprises. And beyond the conventional boundaries of philanthropy or CSR, corporations are using investment capital to build businesses that provide goods and services to communities at the base of the economic pyramid.