PART TWO OF A TWO PART SERIES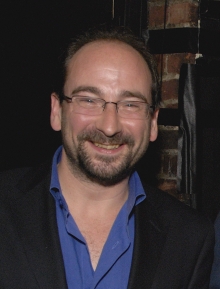 In this edition of Philanthropy Impact we are putting social investment in the spotlight, because it is going to be on the agenda for the G8 summit in Northern Ireland in a couple of weeks times. This is an area where the UK is setting the oace and David Cameron is lookin to get other world leaders behind the push to make social investment a major force in the world.
To complement this, one of Britain's leading piponeers in social investment, Faisel Rahman of Fair Finance, sets out his agenda for tackling financial exclusion and the secret philanthropist is back to sing the praise of the Social Impact Bond. Not everyone is an enthusiast though. Our emipicist in residence, Caroline Fiennes, pours a little cold, hard data on the much hyped Peterborough Prison Social Impact Bond and Kurt Hoffman sounds a cautionary note about microcredit in general, drawing out the lessons for real, world-changin philanthropy.
On the subject of data, wee are also delighted that Simon Parrish of the International Aid Transparency Initiative has written a provocative piece challenging the foundation world to embrace transparancy.
We would love to hear your reactions.
Regards,
Michael