Impacting investing: trends, issues and capabilities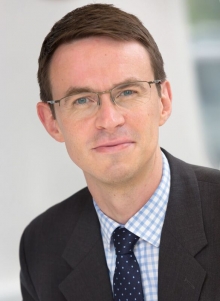 Following this summer's football World Cup, the young French footballer Kylian Mbappé won plaudits1 for donating his World Cup earnings to charity. In the euphoria surrounding the England national football team's recent run to the semi-finals, it is also worthy of note that since 2007 England players have donated their wages for international games to the England Footballers Foundation in 2007, raising over £5 million for charitable causes.
These recent feel-good stories about footballing philanthropists contrast sharply with the popular view of football as a sport of greed and excess. In 2005, the Financial Times claimed2 that: "Greed is threatening the beautiful game". More recently the New Statesman asked:3 "Why is there so much greed in English football?". Conventional wisdom holds that modern players are motivated more by money than by success.
…the New Statesman asked:3 "Why is there so much greed in English football?".

 
Conventional wisdom holds that modern players are motivated more by money than by success.

 
This is neither fair nor the full story. Many football clubs have long supported charitable projects. In 2014, Charity Financials found4 that charities set up and funded by Premier League clubs had a combined expenditure of £24.7m; not an enormous sum in the context of the wages paid to top players, of course (combined wages payments by the 20 Premier League clubs added up to £2.5bn in the 2016–2017 season5), but not an insignificant contribution to charitable causes either. Many individual football players have also given philanthropically.
Some of these initiatives have been supported quietly; others with greater fanfare. Some start with good intentions that then go wrong (often for reasons outside their control), as the Charity Commission's December 2016 case report on its investigation into the Didier Drogba Foundation6 and the alleged shortcomings in the administration of Craig Bellamy's charity in Sierra Leone7 have showed.
The Common Goal initiative
The widespread view that top-level footballers are greedy was given a significant setback last August, however, when the Manchester United and Spain midfielder Juan Mata pledged to donate 1% of his salary to a collective fund known as Common Goal. He called for others to join him. Common Goal8 is an initiative of the Berlin-based NGO Streetfootballworld. It is an international network of 127 charities and other community organisations in 80 countries with the purpose of tackling social issues such as education, health and social integration through football.
Days later, at a press conference before Manchester United's UEFA Super Cup final against Real Madrid, journalists asked Mata about Common Goal. It was clear his announcement had made an impact. A fortnight later, Mata was no longer alone.
The Bayern Munich and Germany defender Mats Hummels agreed to join Mata in donating 1% of his salary to Common Goal. Since then more than 50 players and coaches from 20 different countries have joined the initiative, with prominent players including Alex Morgan, Megan Rapinoe and Heather O'Reilly, three of the most prominent members of the USA women's national team. Most recently on 1 August, the Icelandic international player, Frederik Schram,signed up to the initiative.
Five British players havejoined to date, including the England women's goalkeeper, Siobhan Chamberlain. The Common Goal initiative is interesting for a number of reasons. The first is the profile of the players who have joined the initiative to date. Those who joined first were at the peak of their careers (aged between 29 and 34) and notably all had been World Cup winners.
They are role models beyond their own clubs and countries. But the nature of the donation (one based on a percentage of income rather than absolute sum) makes 
the gesture inclusive rather than exclusive. Whether a player is at the very top of the profession earning hundreds of thousands of pounds a week, or playing in the lower leagues earning a salary closer to the national average, all are potentially able to make the same
commitment.
This is reflected in the players joining the initiative more recently, from those as young as 21 to those playing in less remunerative leagues.
Secondly, those players who have joined the call are from the 'millennial' generation that appears to have new ideas about philanthropy. A Forbes piece published in February 2017 argued9 that "Rather than making random or one-off donations, [millennials] are a generation characterized by integrating the causes they care about into their daily routines."
Here, the Common Goal initiative echoes the Founders Pledge, through which a group of tech entrepreneurs (many themselves from the millennial generation) have committed to donate 2% of their personal proceeds to a social cause of their choice following a business sale.
Its CEO David Goldberg has said that: "Founders Pledge is working to move the needle for entrepreneurs as it relates to philanthropy and getting founders to start to think about doing good early on in their careers." Mata's gesture does something similar for professional footballers.
Thirdly, the nature of the giving is through a collective fund. There are many different ways for philanthropists (footballers or otherwise) to give, of which the main options are:
Making donations directly to support charities (which can be traditional 'chequebook' philanthropy)

Establishing a foundation, sometimes bearing the founder's name, through which he or she retains a greater degree of control over how the funds are spent and takes on responsibility (with his or her trustees) for running a charity

 Using the services of a donor-advised fund, through which the philanthropist gives up a degree of control but also hands over significant legal responsibility.
Which of these options is most appropriate for an individual will depend on their own priorities and preferences. For some donors, keeping control over how their donations are used will be critical.
Others are more concerned about reducing administration and minimising liability. What is interesting about Mata's explicit call for a "Common Goal XI", the creation of "the biggest football club in the world" and for his gesture to be "shared" was the way this echoed not only football's own sense of the collective but also the preferences and priorities of a new millennial generation of philanthropists.
Research by the fundraising platform Give as you Live has found10 that "millennials seem to express their individuality through practices that resemble sharing, rather than giving."Mata himself seemed to be aware of this, stating in a blog for the Players' Tribune11 that his was "a smallgesture that if shared can change the world".
He added that: "I'm asking my fellow professionals to join me in forming a Common Goal Starting XI. Together we can create a movement based on shared values that can become integral to the whole football industry – forever. I am leading this effort, but I don't want to be alone."
Conclusion
The real value of Mata's donation is the precedent value it creates. The possibility of his generosity being shared by those across the game – and perhaps even being replicated more widely in society by a younger generation of givers – creates the potential for something truly transformative.