Facing our Greatest Immediate Challenge – The Role of Philanthropy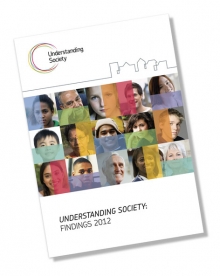 One in five migrants sent money out of the UK in the form of remittances in the past year, according to findings in Understanding Society, a world-leading study of the socio-economic circumstances and attitudes of British households.
Nearly nine out of 10 (88%) of those making such a payment sent funds to family members or friends, 12% sent money to support a local community, and payments for debt or for personal investments were rare, cites the study.
Understanding Society, funded by the Economic and Social Research Council (ESRC) and run by the Institute for Social and Economic Research (ISER), allows for deeper analysis of a wide range of sections of the population as they respond to regional, national and international change.
The study 'over-sampled' households from minority ethnic groups and screened an additional 40,000 households from areas of moderate to high ethnic minority density (i.e. covering over 80% of the minority group population), which provided a sample of around 1000 adult respondents from each of these ethnic groups – Indian, Pakistani, Bangladeshi, Caribbean and African. This over-sampling was to provide sub-samples large enough to enable detailed analysis.
According to the study's authors this has never been attempted in the UK on this scale before. So the findings are an important start point to explore giving trends within BME diaspora communities.
They found that sending money overseas is seen as a key feature of immigrant behaviour, and the key findings on remittances show that these are more common among migrants, and more so among second-generation than among third generation. Black Africans were most likely to remit money, with 37% or more than one in three doing so; with many low-income people remitting a significant portion of their income, with a quarter of the poorest remitting more than 30% of their income, and one in 20 remitting more than 70%.
Very few White British respondents remitted money and even among migrants to the UK, only 21%, or one in five, reported remitting money, the study found.
However, globally, the World Bank has estimated $440bn was remitted in 2010, compared to $132bn in 2000 and $69bn in 1990 and the UK Department for International Development noted that 'remittances equal or surpass aid budgets'. According to the study this means "the contribution of remittances to human development could be as great as official aid from developed countries."
As the study found that most people remit to family members or friends, the funds they send may not flow directly to development, and 'unlike aid for a water sanitation project or for female education, money sent to family and friends is less likely to benefit everyone in a community,' says the report.
The study found that remittances decline among those who have been in the country longer and across generations: "We would expect much fewer remittances to be paid by the second generation, but the extent to which they do persist is of great interest. Remittances also restrict immediate spending power, and so can result in 'hidden' deprivation (as they are rarely measured) since available income is lower than actual income."
It also found that those on low incomes find it more difficult to save, with the richest quintile of respondents to Understanding Society twice more likely to remit than the poorest: "However, where the poorest respondents did report remitting money, they claimed to remit a much larger proportion of their overall income. Taking the sample as a whole, roughly half of those who remitted sent less than 10% of their income overseas. Among wealthier respondents, only around 4% remitted more than 30% of their income.
Overall, the study is a valuable and insightful step into understanding the trends and differences in giving within BME communities.
To read the study in more detail: http://research.understandingsociety.org.uk/files/research/findings/Understanding-Society-Findings-2012.pdf