Creating Impact: The Trends, Tools, Structures and Models for Philanthropic Giving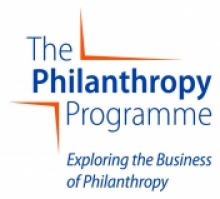 A major challenge for philanthropists is to find the right strategies to ensure their philanthropic giving maximises a social return. Interest in philanthropic giving achieving a significant measured impact continues to grow.
This event will address issues related to challenging the social sector and philanthropists to focus on impact, and not merely outputs, and what can sometimes be a mismatch between expectation and reality in this area.
Speakers, sharing case histories, will examine the current trends, tools, structures and models for giving, including approaches to impact measurement.
WHY ATTEND — ISSUES DISCUSSED
Philanthropists can find navigating the charity and social sector difficult without the right tools and support. It is crucial for (U)HNWI professional advisors to understand their client's needs. Many advisors lack the confidence to talk about this with their clients. The session will help them to develop the right knowledge and tools to deliver the best advice on philanthropic giving.
 How are philanthropists looking for impact from their giving and howare charities and other social sector organisations responding?

How are philanthropists and social sector organisations creatingand measuring impact?

What organisational structures are philanthropists currently using(e.g. charitable and non-charitable vehicles, and DAFs), whatstructures are currently being used by social sector organisationsand do these models of giving make a difference to the way philanthropists approach their giving?

Do DAFs take a different approach from other kinds of givingstructures?

 How can professional advisors best support their clients on their donor journeys?
Cath Dovey: Chair, Philanthropy Impact and Co- Founder, Beacon Collaborative
Panel:
Tris Lumley: Head of Development, New Philanthropy Capital
Susannah Behr: Director of Development, Pro Bono Economics
John Canady: CEO, NPT UK
James Maloney: Partner, Farrer & Co