Cross-Border Giving: Why is it still a challenge?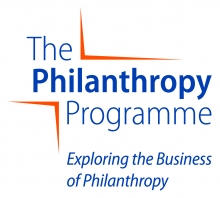 Matthew Bowcock, Philanthropy Impact Trustee, introduced and chaired the meeting supplementing points with anecdotal evidence, experienced insights and managing a number of pertinent questions from across the room.
"If the big problems in the world aren't restricted by national borders, a lot of giving shouldn't be either" 
The opening subject was focused on tax efficiency, and Nicholas Pell (MacFarlanes) reminded attendees that tax issues rarely affect whether someone will give. Tax efficiency does, however, have a greater impact on how and what someone might give. He presented information on the ability to reclaim some tax on a donation made to a UK charity and expanded into particular cases for non-dom and US donors, plus the availability of dual-qualified structures. It was also noted that giving within the EU can present particular issues, where the tax efficiency of a donation may rely upon bilateral agreements between nations and not a universal freedom of movement.
In contrast, Olga Boltenko  (Withers LLP) presented example of donor behaviour in Russia throughout the 90s and 2000s, and the importance of causes close to home. It was underlined that there has been noticeable foundation growth in medical and young person causes over recent years. A topical point was also raised from the floor about restrictions on movement of capital and funding from Russia and CIS affecting discussions with clients.
The focus of the discussion remained with the idea that cultural backgrounds can influence how individuals approach giving. This was illustrated in by Reshmi Manekporia (Berwin Leighton Paisner) in light of Shari'a guidance. Outlining different types of giving under zakat, sadaqah and sadaqah jariyya, there was a discussion of the specific conditions on amounts, motivations, timing and potential beneficiary. The need for role models to demonstrate good practice in this area, was discussed at length.
Rebecca Eastmond (J.P. Morgan) highlighted a number of common practical questions raised by individuals from all backgrounds about their giving. If the big problems in the world aren't restricted by national borders, a lot of giving shouldn't be either. Often the issues will come down to issues of governance, family, focus, structure and practical resources with local partners. Echoing Reshmi's points, the need for a network of expertise, role models and knowledge sharing is essential in these situations. Helping to approach a number of political, cultural, economic and practical barriers more effectively.
Matthew Bowcock closed the discussion with comments from the floor highlighting the importance of communication with local partners and the importance of technology, the need for advice networks, and the importance of cultural issues making the issue of cross-border giving a very human concern.
Report prepared by Philanthropy Impact