Demystifying the Impact Investment Spectrum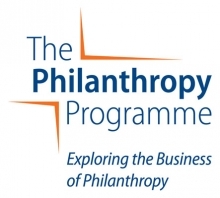 There have been significant developments in the social enterprise and social impact investment sectors in the UK over the past decade as (U)HNWI look for alternativesolutions to social issues creating societal impact. This growth has created opportunities for philanthropists and 
social impact investors interested in achieving a greater societal impact.
The first event of the 2020 Philanthropy Programme series will explore:
Spectrum of social impact investment and the social enterprise landscape and scale in the UK

Future of philanthropy and social investment and where it fits in the impact return investment spectrum

Terminology used in these sectors and what it means

Role of the state in partnership with social impact investors and philanthropists
Other topics covered will include tax reliefs and their efficacy, issues related to measuring impact and reporting, changes in family offices towards green social impact investment, and concerns about the lack of products.
The panel will discuss whether impact investing is working. What has gone wrong? Successes? What improvements need to be made to be able to invest to scale? Howsupportive and competent are professional advisors to guide their clients in social impact investing and
philanthropy? Come and learn about how advisors are responding to the increasing demands for sustainable investing products adopting new strategies to support their clients.
James Broderick: Impact Investor and Board Member, 
Impact Investing Institute
Lyn Tomlinson: Head of Philanthropy and Impact 
Investment, Cazenove Capital
Luke Edwards: Associate, Bridges Fund c
Management
Jessica Brown: Connect Fund Manager, Barrow Cadbury 
Trust