The Philanthropy Programme - Engaging Young Philanthropists: Understanding and Meeting Their Demands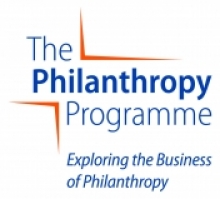 EVENT FOCUS
Millennials, as donors and social investors, are likely to achieve a major impact addressing societal problems. While no less charity minded than previous generations, they are predicted to have more funds available for investing in solving social issues.
Research outlines that one of the biggest differences between generations is not why they decide to support social causes, but how they choose to achieve their goals. Millennials are driven by values; achieving impact is their primary focus, with impact
investing and venture philanthropy as some of their preferred models.
Many millennials are looking to do as Mahatma Gandhi has said: "Be the change that you wish to see in the world".
As a result, millennials expect more than wealth advice from their professional advisors – they want to discuss approaches to societal investment as part of their wealth planning. Understanding these dynamics and influences will play an important role in the future success of an advisor's practice.
WHY ATTEND
In consideration of how you, as an advisor, can best engage and address the needs of young philanthropists, an expert panel will discuss:
Trends amongst millennial wealth holders and what they look for from their advisors

The opportunities and challenges for advisors when engaging with millennials

Social impact models preferred by millennials

Considerations when advising in a changing market

How an advisor should manage complex family dynamics
Chair: Michele Fugiel-Gartner, Philanthropy Advisor
Panel:Darshita Gillies: Founder and CEO, Maanch
         Michael Harris: CEO, Beyond Me
         Frank Tobé: Advisory Board Member, DOB Ecology