Shared Learning: Social Impact Investment as a game changer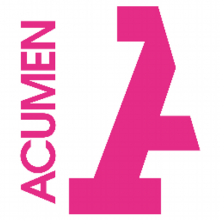 COVID-19 is affecting all aspects of our life and is predicted to act as game-changers in the way we live, work, and approach to societal, health, and environmental issues.
The global pandemic has also highlighted the creation of new opportunities for the impact investment sector, which could play a significant role in mitigating the effects of this crisis, achieving significant societal challenges. This would include how high risk early stage investment can achieve impact including a discussion about strategies and challenges related to exit.
Where does social impact investing sit in the spectrum of responding to the immediate crisis, and what is the value proposition of social impact investing? Could professional advisors help impact investors bridge the gap between short-term responses and longer-term effects? How supportive and competent are professional advisors to guide their clients in social impact investing and philanthropy?
Many steps have been taken to manage this crisis, but the biggest question mark is what types of economic recovery are expected after this crisis. During this webinar, we will discuss the issues above as well the role of professional advisors, the repercussions of Covid-19 on impact investing, and the challenges of exiting.
CPD 60 minutes / 1 self-certified CPD points
Panel: Otho Kerr, Chief Investment Officer; Acumen; Scott Greenhalgh, Chair, Bridges Evergreen Holdings; Other to be confirmed.
Terms and conditions
Prior registration is required. Following resistration, registrants will receive an email containing instructions for joining the webinar. Attendees will have the opportunity to ask live questions of the speakers during the web-event.
Please note we can only accept credit/debit cards as methods of payment for the web-event. Payment must be made by credit/debit card at time of booking. It is regretted that refunds of purchased of web-events are not permissible, nor bookings transferable to another participant/registrant name. All bookings are considered binding once the online registration form is submitted and booking completed.