Shared Learning: Social Impact Investment as a game changer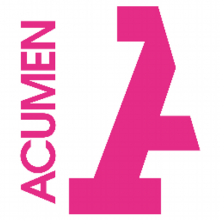 COVID-19 is affecting all aspects of our life and is predicted to act as game-changers in the way we live, work, and approach to societal, health, and environmental issues.
The global pandemic has also highlighted the creation of new opportunities for the impact investment sector, which could play a significant role in mitigating the effects of this crisis, achieving significant societal challenges. This would include how high risk early stage investment can achieve impact including a discussion about strategies and challenges related to exit.
Where does social impact investing sit in the spectrum of responding to the immediate crisis, and what is the value proposition of social impact investing? Could professional advisors help impact investors bridge the gap between short-term responses and longer-term effects? How supportive and competent are professional advisors to guide their clients in social impact investing and philanthropy?
Many steps have been taken to manage this crisis, but the biggest question mark is what types of economic recovery are expected after this crisis. During this webinar, we will discuss the issues above as well the role of professional advisors, the repercussions of Covid-19 on impact investing, and the challenges of exiting.
CPD 60 minutes / 1 self-certified CPD points
Chair: George King IV, Partner, Maseco Private Wealth
Panel: Otho Kerr, Chief Investment Officer; Acumen; Jamie Broderick, Director, Impact investing Institute; Louise Harman, Partner, Bates Wells Braithwaite LLP. 
BIOS
George King IV
George is a Partner at MASECO Private Wealth and a senior investment professional with 25 years of financial markets experience who advises high net worth families on their cross border financial needs.
For the first decade of his career, George was doing primary investment research as a Financial Analyst (CFA), spending most of that time as an Institutional Investor-ranked analyst at Credit Suisse First Boston in New York. Though responsible for a range of consumer industries, his notable coverage was the dynamic TMT (telecom, media and technology) sector. The second half of his career has been focused on working with high net worth investor clients, principally with AllianceBernstein (AB) and Royal Bank of Canada (RBC). Working in New York, Miami and London, George has experience advising a very broad range of investors around the world on investment strategy and portfolio construction, across all major asset classes and multiple currency regimes.
George has played a key role in helping to build wealth management businesses for both AB and RBC, across Florida and in London. He is a frequent speaker at industry conferences, writes for and is quoted in a range of publications, and makes regular appearances on TV and radio programs. Passionate about the critical importance of the intersection of wealth planning and investment management, he has earned a Certificate in Financial Services – Trusts and Estate Planning from the Society of Trust & Estate Practitioners (STEP). As an American expat in the UK, George has lived through the issues on which he now advises US clients residing in the UK and elsewhere outside the US.
James Broderick
Jamie Broderick retired at the end of 2017 as head of UBS's wealth management business in the UK. He now leads the work stream on scale and increasing deal flow for the Social Impact Implementation Taskforce, commissioned by the Prime Minister in March of 2018 and led by Elizabeth Corley of Allianz Global Investors. Previously, he spent 20 years at JPMorgan Asset Management, latterly as head of Europe, also based in London. Jamie has an AB degree from Harvard College and did doctoral studies in Linguistics and Near Eastern Languages and Civilisations at the University of Chicago.
Louise Harman
Louise is a Partner in the Impact Economy practice at Bates Wells, the first UK law firm to be certified as a B Corp.
Louise advises on the full range of activities carried out by clients seeking to have a positive social impact through their business and other activities, including capital-raising, formation, governance, and general not-for-profit and commercial law issues. She has a particular interest in structuring and executing social investment transactions for organisations including social investors, charities and foundations, certified B Corps and other purposeful businesses and investors.
Louise was seconded to the Cabinet Office in 2016 to advise on the Mission Led Business Review. She also sat on the Policy Council, tasked with developing the legal test for B Corps in the UK.
Before joining Bates Wells, Louise trained and worked for 7 years in the Banking & Finance team at Clifford Chance, where she advised on a wide range of international and national complex financing transactions.
Otho Kerr
Otho Kerr joined Acumen in November 2019 and is Chief Investment Officer. Prior to joining Acumen, he was a founding partner with Encourage Capital, an asset management firm that leverages private capital to generate environmental and social impact as well as compelling investment returns. Otho was the Chief Operating Officer and more recently led an effort to work with native communities to develop carbon offset projects that would positively impact both the environment and the economic condition of landing-owning indigenous communities. Otho has worked in investment banking and asset management for over twenty years, having begun with Goldman Sachs & Co. He began his professional career as an attorney with Simpson Thacher & Bartlett.
Otho received a BA from Dartmouth College and a JD from The Harvard Law School. Otho was the first member of his class to receive the Dartmouth Alumni Award. Otho was a co-founder of the Institute for Youth Entrepreneurship in Harlem and a fellow in the Rockefeller Foundation's Next Generation Leadership Program. Most recently, Otho was an Ambassador for Health Equity, sponsored by the Robert Wood Johnson Foundation.
Terms and conditions
Prior registration is required. Following resistration, registrants will receive an email containing instructions for joining the webinar. Attendees will have the opportunity to ask live questions of the speakers during the web-event.
Please note we can only accept credit/debit cards as methods of payment for the web-event. Payment must be made by credit/debit card at time of booking. It is regretted that refunds of purchased of web-events are not permissible, nor bookings transferable to another participant/registrant name. All bookings are considered binding once the online registration form is submitted and booking completed.