Transforming the world through film and philanthropy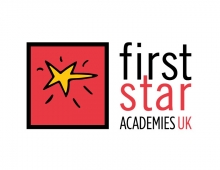 Peter Samuelson, a Hollywood and British film producer, will discuss his vision and journey as a media entrepreneur moving towards an active social entrepreneurial approach to his philanthropic interests.
A pragmatic awareness of social injustice has led him to establish international philanthropic endeavours utilising an emergent disruptive philanthropic approach. In collaboration with Actress Emma Samms he created Starlight Children's Foundation bringing hope and psycho-social services to over 6 million children, the Starbright Foundation with producer Stephen Spielberg, and now 'First Star' which inspires social mobility amongst UK foster children.
Peter will be interviewed by Ashley John Baptiste, an inspirational speaker who moved from a care home to Cambridge University to boy band to famously quitting ITV's 'X Factor' during the live final show, in order to pursue a career in media with the BBC.
We will be discussing the risk appetite for new models within the charitable sector and for philanthropists and social investors; addressing emergent philanthropy which is better aligned with the complexity of today's society
Is Peter Samuelson an exemplar, a model to inspire wealthy people to give keeping in mind that the medium gift per annum for UHNWI is £240?

What does the future look like for social entrepreneurial philanthropists? What are the opportunities/challenges/innovation opportunities?

Is there a moral obligation to aid the weakest members of society?

What adjustments might take place in the role of professional wealth advisers supporting the wealth creation of their clients and in their philanthropic journey?
Chair: Ashley John-Baptiste, BBC Reporter
Interview: Peter Samuelson, TV and Film Producer and Founder of the Starlight Children's Foundation
Panel: Cath Dovey, Chair, Philanthropy Impact and Founder of The Beacon Collaborative; 
Ruth Kelly, Pro-Vice Chancellor for Research and Enterprise, St Mary's University
  Steve Wells
, Director of Operations , Fast Future
 Philanthropy Impact would like to thank 

for generously hosting this event