Philanthropy Impact Magazine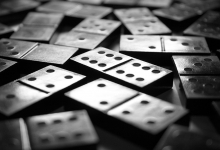 If philanthropy is to grow and thrive, it needs vigorous international debate. That has been the guiding principle of 'Philanthropy Impact Magazine' since we launched earlier this year.
We are delighted that our readers have risen to the challenge and so many of you want to be writers! This edition opens with David Gold taking on our 'Secret Philanthropist' again, responding to the article 'Philanthropists should join the war on waste' in the
last edition, and Ira Lieberman makes the case for microfinance, rising to the last 'Hoffman's Challenge'. Richard Ross shares his joy of philanthropy and invites others to become involved.
We hope that this edition similarly provokes. Our theme this month is match funding: Michael reviews the landscape, Caroline Fiennes weighs the evidence, Rob Williamson looks at the impact on community foundations and Michael Brophy has a radical proposal
for future funding. Of course, match funding could be considered a form of subsidy, which raises questions regarding the tools governments use to encourage giving: from gentle nudging to tax policies. The Secret Development Director, yes a new aspect to the magazine, looks at nudging, Richard Cassell and Martyn Gower consider tax reliefs and Gerry Salole describes the potential of the European Foundation Statute all giving an international flavour.
This issue also features stories on Giving Tuesday, philanthropy education, philanthropy research, and leadership within social enterprises.