March 2008: Issue 32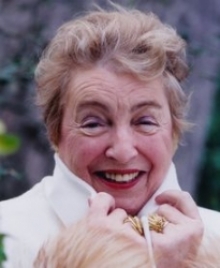 Welcome to the latest issue of the Philanthropy UK Newsletter. Our first issue in 2008 highlights an important trend in charitable giving – the growing involvement and influence of women in major philanthropy.
Also, for the first time, we welcome a guest editor.  We are very grateful to Maggie Baxter, who has been instrumental in pulling together our special report on women and philanthropy, published alongside this issue of the Newsletter.  We have benefited from Maggie's vast experience in the voluntary sector – including as a grant-maker at City Parochial Foundation and Comic Relief, and further charity experience as Executive Director of Womankind Worldwide.  Her next venture is the establishment of the new UK Women's Fund, reported herein. We wish her every success.
Our special feature this issue is the first contemporary report into women and philanthropy in the UK. Because of its size and significance, we have published this as a companion resource to this issue. Both the Newsletter and special report are available as free downloadable PDFs from our website.
Leading off the report, a Philanthropy UK survey of advisors to high-net-worth individuals revealed that, amongst other findings, women, like many male philanthropists, take a strategic approach to their philanthropy, and that they often seek a deeper level of engagement and connections with the causes they support.  We hope that the findings of our short survey encourage research into this important area.
The report also features profiles of prominent female philanthropists, including Sigrid Rausing, J.K. Rowling and Darcey Bussell. We also look at the history of women's philanthropy in the UK, and offer a global perspective, with high-level overviews of women and philanthropy in seven countries.
We are also delighted to welcome Dame Stephanie Shirley, who pens this issue's Top Five Tipscolumn.
As always, we are especially grateful to all our guest contributors (a record 26 this issue!), whose efforts continue to enrich these pages.  We thank our readers for your support, and urge you to engage further with us.  If you would like to comment on this issue, or to contribute an original article, please contact me at editor@philanthropyuk.org.
Best wishes,
Susan Mackenzie: Editor