December 2008: Philanthropy in a Recession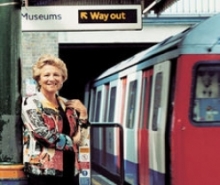 As 2008 comes to a dramatic finish, the market turmoil rages on, and is now reaching donors and charities in all corners of the globe.  In this issue we look forward to 2009, exploring the outlook for philanthropy in the economic downturn.
The opening article, 'The £10.6 billion question', offers an overview of what we are 'hearing on the street', and makes the case that elite philanthropy will prove more resilient than the sector expects.
This "cautious optimism" is supported both by historical evidence ('What gives in a recession?') and by the emerging philanthrocapitalists, as argued by The Economist's Matthew Bishop ('A great giving opportunity'), whose new book, with Michael Green, is also reviewed in this issue. Meanwhile, in the Letter from America Melissa Berman looks at how donors are responding on the other side of the pond.
We are very pleased to welcome a contribution by Dame Vivien Duffield, who reflects on her experiences as both a philanthropist and a fundraiser, and how the current economic climate is impacting her giving.  
Finally, we offer some advice for charities from the many philanthropists we interviewed for this issue, as well as some top tips from fundraising guru Ken Burnett ('When the going gets tough').
Wherever you are on your own philanthropic journey, we want Philanthropy UK to continue to be a useful guide and valuable source of support and encouragement for you. This Newsletter could not exist without the willingness of all our guest contributors to share their ideas and knowledge, and we are very grateful to them for their help and support.
We always welcome feedback and ideas from our readers, so if you would like to comment on this issue, or contribute an original article, please email us at editor@philanthropyuk.org.
On behalf of the Editorial Board, I wish you a healthy and philanthropic 2009!
Best wishes,
Susan Mackenzie
Managing editor