Philanthropy Impact Magazine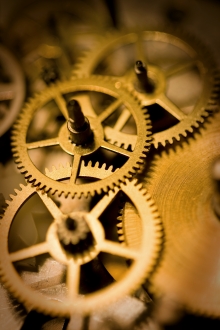 Philanthropy Impact makes sense of and inspires of philanthropy across borders, sectors and causes. To match this mission we created an issues-based magazine covering the depth and breadth of the philanthropy spectrum. The response from you, our readers and contributors has been overwhelmingly supportive.
Editors have the luxury of a 'birds eye view', and for this our last issue (as Editors) we have chosen to reflect on the three key areas that we believe need more consideration and debate.
First, the issues facing society, both global and local, are enormous and they are not going to be resolved by independent, or ad hoc and often top-down interventions. Rather, they will only be resolved if all parties (governments and NGOs, corporates, philanthropists/philanthropies, beneficiaries and charities) work together, using the best tools available and sharing data and information. Transparency is essential. Lester M Salamon; Robert Dufton; Noah Isserman; Dr Rob John; Arnaud Mourot & Sarah Jefferson; Kimberly Manno-Reott; Bathylle Missika; Etienne Eischenberg; Andrew Rogerson & Gideon Rabinowitz; William Makower; and Bertrand Beghin & Dominic Llewellyn all provide insights into the ways this can be achieved and issues that need to be addressed. Dr David Cannadine, sends a a rallying call for deeper engagement with the issues facing higher education, including how they are funded.
Second. Over the past year the phrase 'corporate philanthropy' has become more prominent. Does it really exist? In this issue Alice Korngold, Arnaud Mourot, Vanessa Friedman and Dr Catherine Walker offer different perspectives on this vexing phrase: the debate must be continued.
Finally, we need to not only understand why people give, so we can encourage more people to give, but also to inspire those who do already give. Ian Marsh and Suzanne Biegel offer different insights.
Our regular features: The Secret Philanthropist; Ten Things You (probably) Didn't Know About Philanthropy in… and Most Tweeted present different views.
Don't forget that, though I may be moving on, Philanthropy Impact Magazine would still love to hear from you. Please email editor@philanthropy-impact.org