Sustainable Investing in Practice: ESG Challenges and Opportunities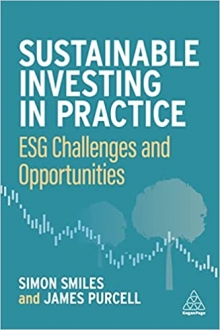 By:
Simon Smiles and James Purcell
Sustainable Investing in Practice provides a pragmatic steer for how finance professionals can navigate the realities of ESG investing so they can achieve the impact they desire. It addresses the obvious problems - a lack of common standards, opaque vocabulary, irrelevant data - that investors face. And it explains the skewed incentives and compromises that have held sustainable investing back. Yet it does not dwell on obstacles and defeat. Instead, it shows readers how to develop sustainable strategies and improve outcomes, covering critical topics such as ESG ratings, data and disclosure policies, and multi-asset portfolios, while also documenting successful practices and pointing out how to modify inadequate ones. 
Packed full of insightful examples, analysis, and interviews from expert commentators such as Paul Polman KBE, Richard Curtis OBE, and Gillian Tett, the book provides useful ideas and plans for how to take sustainable finance forward while balancing credibility and commerciality in equal measure. Written by two pioneering leaders within sustainable investing, this is a must-read for every finance professional, investor, and regulator-whether they are seeking to fast-track their careers, bring commercial and sustainable learning to their organization, or upgrade their understanding of this crucial but complex topic. It will also be of interest to students taking modules on sustainable finance.