Beacon Collaborative Conference – The Findings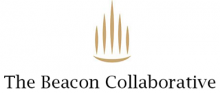 On 16th January 2019, 100 philanthropists, sector leaders, policy makers and senior advisers met at The Charterhouse to discuss how they could work collectively to increase levels of giving and social investment in the UK.
The meeting was initiated by the Beacon Collaborative, which is a coordinating organisation committed to increasing giving by £2 billion a year from the wealthy population.
The event was a partnership between the Beacon Collaborative, Philanthropy Impact, Owen James and EY who contributed their knowledge, networks and logistical support to convene the widest possible participation for the event.
For further information go to: https://www.beaconawards.org.uk