Exploring the potential for cryptocurrency in philanthropy
What exactly are cryptocurrencies? Hundreds of coins with names such as Ripple, Litecoin and Ethereum have sprouted up over the last few years, developing a cult-like following among the tech-savvy, and we have seen the values of these coins go through wild swings. 
Cryptocurrencies, such as Bitcoin, are most easily described as a new form of digital-only currency. They can be held online by anybody and can be sent or received to any location around the world swiftly and with minimal cost. The Blockchain, the underlying technology of all cryptocurrencies, is a revolutionary technology that offers for the first time an online 'ledger' which enables all transactions made to be tracked and viewable by the public. 
The key difference between these currencies and the Fiat currencies we are most used to (i.e. Pounds, Euros and Dollars) are that transactions in these digital coins can all take place without the need for a central exchange such as a bank or a government.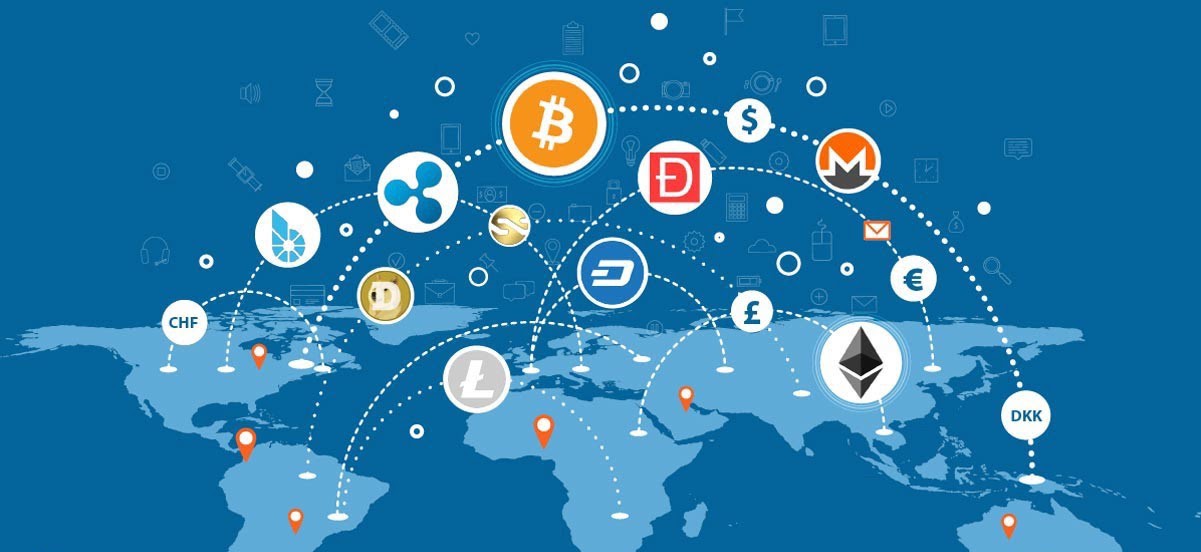 New Found Wealth to tap 
Due to the recent leaps in value of Cryptocurrencies in the last few years, the total market value of these coins now totals over $100 billion at the time of writing. This newly created wealth opens a new opportunity for charities around the world to explore.  
We have already seen cryptocurrency philanthropy rise greatly in the last few years. A report from Fidelity Charitable in America reflected this trend. The organisation reported receiving $69 million in cryptocurrency donations in 2017 alone, up from $7million in 2015 and 2016 combined. 
In late 2017, one anonymous investor used their new-found wealth and established a "crypto-foundation" called the Pineapple Fund, dedicated to donating a large sum of Bitcoins to philanthropic causes, with a total value of $55 million.
Further opportunities in philanthropy 
The new wealth created from these digital currencies is not the only way that this technology is helping disrupt the charity space. New philanthropic organisations are emerging which utilise digital tokens and the power of the underlying blockchain technology in innovative ways. This over time could help to transform the sector. 
In 2018, UNICEF launched an initiative called The Hopepage asking people to give a percentage of their computer's processing power in order to 'mine' new Cryptocurrency coins. Funds raised through this go to UNICEF Australia to save children, protect their rights, and help them fulfil their potential.
Some of these new platforms are also leveraging the underlying blockchain technology to address the issue of transparency in the sector. Blockchain offers a secure publicly available database of transactions, which is available to anyone to access online. In 2017, BitGive announced the launch of a blockchain-based donation platform GiveTrack, that will offer the ability to trace the path of donor's donations in real time. As technology like this develops, we could see a reinvention of how open and transparent charities of the future could be. This in turn could open the doors to much greater funding for the sector.
Beyond cryptocurrency donations and tracking, a number of social-purpose digital coins have been created to support specific non-profit programs.  For example, Pinkcoin is a philanthropy coin which allows investors to both donate to charity and earn a return on their investment, and is listed on major cryptocurrency exchanges.
The Future
As donations through digital currencies become more commonplace, and assuming the crypto market continues to flourish, crypto-philanthropy will continue to grow. Blockchain-based donation systems offer effective systems which can help donors have greater control over their giving and greater clarity on its impact. In addition, greater transparency in giving through Blockchain managed tracking, can lead to an increase of public confidence in charities.
This has the potential for millions (or even billions) of dollars more to be generated for the social sector through crypto-philanthropy