The Philanthropy Paradox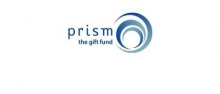 A THINK PIECE COMMISSIONED BY PRISM THE GIFT FUND. RESEARCHED AND WRITTEN BY DR BETH BREEZE, CENTRE FOR PHILANTHROPY, UNIVERSITY OF KENT
Prism commissioned a survey by NatCen of 1,215 interviews with a random sample of the population across the UK to investigate attitudes to philanthropic giving. Two known paradoxes are noted – that donors tend to benefit alongside those they intend to help, and that wealth accumulation tends to precede distribution - before new data is presented to illustrate a third paradox about philanthropy in the UK: that the public holds a generally positive view about the things philanthropy pays for, whilst at the same time holding many negative opinions about those doing the paying.
Key findings include:
Charitable giving is a very common but largely private matter in the UK

Most people believe that philanthropic donations make a positive contribution to society

There is less widespread agreement that philanthropists are good for society (only 53% of the lower income group concur). 18.2% agree that negative perceptions might deter donors, and most people do not trust donors to do what is right with their donations

Awareness, and support for

, 

tax incentives to encourage charitable giving are highest amongst older and higher income people

Awareness of Donor Advised Funds is very low, but they appeal to many different types of donor
The full peace is available to download below.
To find out more, please visit Prism the Gift Fund